As the shared purpose of the 3 ESITC is to train highly qualified engineers, we decided to come together and combine our knowledge to create a shared research project. ESITC Paris therefore moved its Water Laboratory and associated resources to the ESITC Caen campus.
The research laboratory shared by the 3 ESITC is specialised in construction materials and leads research projects for the development of knowledge and improvement of construction materials to meet technical and environmental requirements.
The research carried out in the lab is focused on construction materials and eco-materials. It covers several topics established with partner laboratories and companies of the 3 institutions, which are then validated by the scientific boards and bodies of the 3 campuses. These topics are part of a unique scientific project: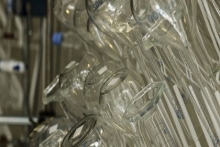 Materials for Environmental Geotechnics
Materials for Eco Construction including generation of pollution by construction materials
Materials for building efficiency
Materials for marine infrastructure
The research laboratory is also associated with a doctorate programme of the COMUE, Normandie Université, initially collaborating with the research team at ESITC Caen.
This shared commitment means:
Strengthening of the existing team with the addition of Ms. Mariane Audo, Professor and Researcher at ESITC Paris.
September 2017 arrival of an additional doctorate student preparing a thesis on the reuse of waste resulting from materials of the Grand Paris rapid transit works
Additional laboratory equipment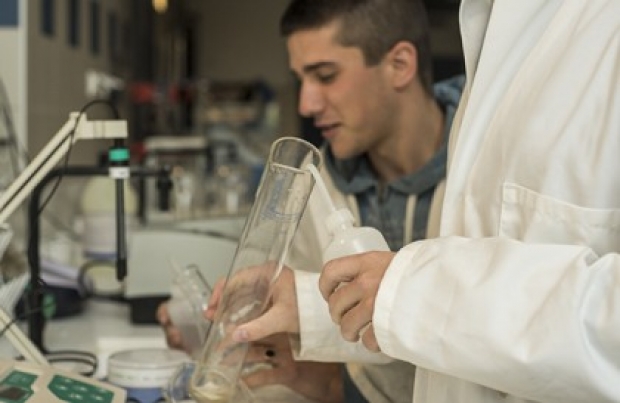 The research carried out by the shared laboratory aims at developing scientific expertise by "better knowledge and understanding of construction and eco-construction materials, a study of the durability of these new materials and their behaviour on site, development of light materials and materials of coproduct-base structures with improved properties as well as quantification and control of the environmental and health impact of these materials". These results will make it possible to provide solutions to professionals in the construction and public works fields. They will allow new scientific projects to be developed in collaboration with companies, but also with other research establishments.
The new skills of this laboratory dedicated to research and development will provide our students with great opportunities through instruction modules and research projects integrated in their coursework.