Joining ESITC is a childhood dream come true: the desire to BUILD is something all our young students share.
It is our job to help them achieve their dreams.
This five-year programme, created and adapted over time along with the profession, aligns academic education with the professional world. From the first year of study, students discover a new world that is a complete change from the teaching they received in secondary school that often felt far from their true concerns.
At the end of the school programme, the engineering student can specialise and fully explore the field he or she was destined for. Our students can freely choose their speciality in their 5th year, either remaining on campus or going abroad.
We are proud to note that, as we've followed up with our engineers after graduation, they are all working in the field they chose and that we trained them for.
Olivier Aucouturier
Director of ESITC Paris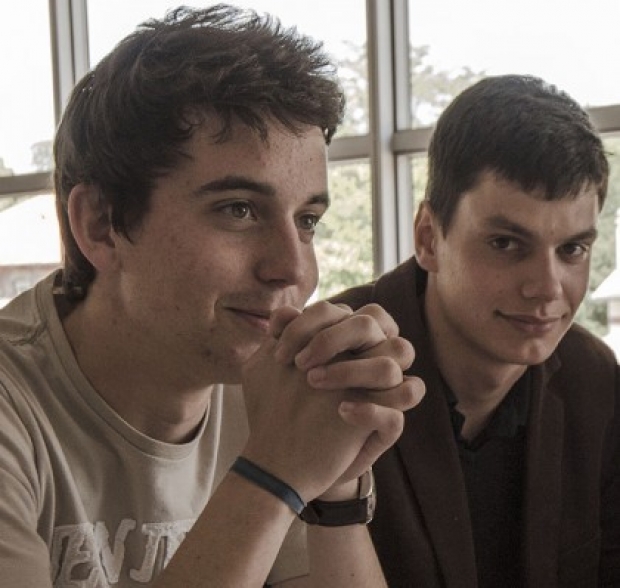 The size of our institution allows us to provide the follow-up, guidance and pedagogical rigour required for the degrees we award. We provide a 5-year post-secondary degree or a 3-year degree within the engineer training cycle (after the student has completed a 2-year post-secondary technical degree (French BTS, DUT), 1st cycle in civil engineering or a higher level technician preparatory programme (ATS)).
The first two years are devoted to reinforcing the scientific knowledge of students having completed scientific secondary degrees, while introducing them to the first technical subjects specific to construction and public works. The second cycle provides more in-depth training in these specialised subjects and accentuates the completion of individual or group projects and application of knowledge. One of the strengths of our curriculum is the opportunity for our engineering students to apply their skills in the real world through:
various work placements throughout their university career (12 to 16 months over 5 years). This includes a 3-month placement abroad
other additional orientation possibilities with French or foreign partner organisations that could lead to a double degree, depending on the agreements in place.
The subjects are grouped into course units for each year of the curriculum. The distribution and number of units varies according to the years of study:
Two or three are dedicated to scientific and technological subjects
One unit is dedicated to writing and communication, to English and a second foreign language (German or Spanish)
During the second cycle, one unit is dedicated to the work placement experience or studying subjects related to management, accounting or law.
Each course unit validated at the end of the semester allows the student to obtain ECTS credits (European Credit Transfer System).
An academic semester equals 30 ECTS credits.
This European standard encourages exchange and the possibility for our students to continue their study in France and/or abroad, notably within the ERASMUS+ programme.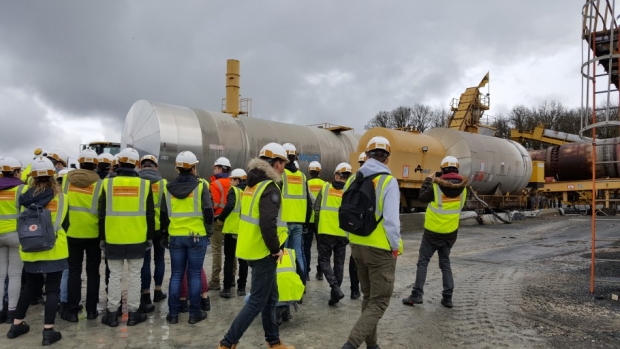 With an entirely renovated building and modern teaching equipment, our students have access to high quality instruction:
Spacious classrooms equipped with interactive whiteboards
Two freely accessible computer rooms
A library
Topographical equipment owned by the school
An earthquake geotechnical laboratory
A materials and eco-materials laboratory shared by the 3 ESITC universities, located on the ESITC Caen campus
A laser plotter and printers
Specialised software: Autocad®, Robot®, Covadis®, Revit® (BIM software)
In the interest of continuous development, progress and improvement, the institution holds its Improvement Board once annually to evaluate what has been accomplished in the past year and make constructive proposals for the future.